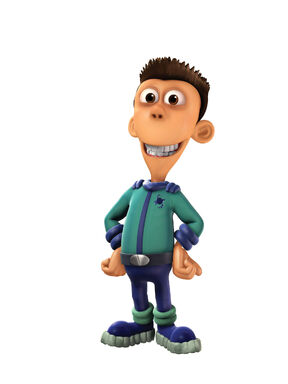 Sheen Estevez is Jimmy's other best friend, a hyperactive 13 year-old boy who is known for his obsession with a fictional superhero called "Ultra Lord" who stars in a television program that Sheen frequently watches (perhaps unsurprisingly, Sheen wrote the entire "Ultra Lord" website on the Internet).
Besides having a loud voice, Sheen is older than most of his classmates, but it's not because Sheen was held back a year, but because his father made him start kindergarten a year late because he was shy as a young child.
Ultima role
Edit
Sheen appeared along with jimmy's friends to search the chaos emerald
Ad blocker interference detected!
Wikia is a free-to-use site that makes money from advertising. We have a modified experience for viewers using ad blockers

Wikia is not accessible if you've made further modifications. Remove the custom ad blocker rule(s) and the page will load as expected.