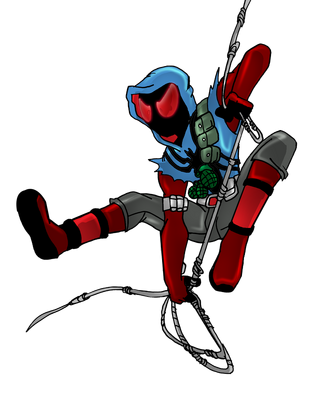 A possibly Spider-Man's clone that created by the Jackal intends to make an army, he then started his heroic vigilante way but a little different than the original Spidey do.
Ultima role
Edit
He has yet to make appearence and since Ben Reilly died in battle, it's possibly his clone brother, Kaine, might take the mantle and for his intention, he's rather working alone without distraction to fight off Spidey's villain and the Org also.
Ad blocker interference detected!
Wikia is a free-to-use site that makes money from advertising. We have a modified experience for viewers using ad blockers

Wikia is not accessible if you've made further modifications. Remove the custom ad blocker rule(s) and the page will load as expected.