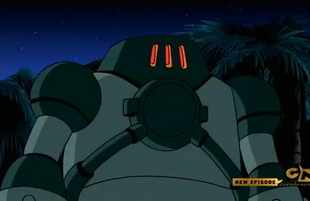 P'andor is one of the five Andromeda Aliens from the Andromeda Galaxy who was captured by Aggregor and the alien Ben scanned to obtain NRG.
Ultima role
Edit
P'andor is appeared when Ganondorf initial wipe out all the good Society member to another dimension, while he and other reformed villain reluctanly band together to stop him
Ad blocker interference detected!
Wikia is a free-to-use site that makes money from advertising. We have a modified experience for viewers using ad blockers

Wikia is not accessible if you've made further modifications. Remove the custom ad blocker rule(s) and the page will load as expected.