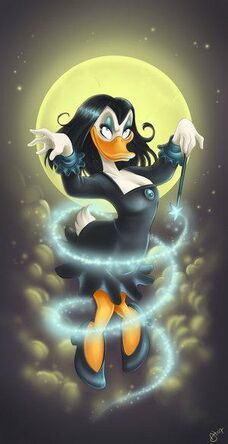 Magica lives on the slopes of Mount Vesuvius, next to Naples, Italy. Her primary motivation is to steal Uncle Scrooge's Number One Dime and melt it in the fires of the volcano to turn it into a powerful magical amulet, capable of granting the Midas Touch.
Ultima role
Edit
Magica serve the Orgs's mystical divison unit to battling out a magical-themed Society.
Ad blocker interference detected!
Wikia is a free-to-use site that makes money from advertising. We have a modified experience for viewers using ad blockers

Wikia is not accessible if you've made further modifications. Remove the custom ad blocker rule(s) and the page will load as expected.