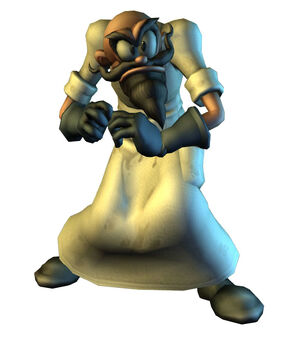 The Mad Doctor is the mastermind responsible for the creation of the robotic Beetleworx that hinder Mickey's path in the cartoon wasteland.
Ultima role
Edit
Currently hidding in the Wasteland. The Doctor has joined forces with an entity that is (possibly) far powerful than Maleficient herself. Right now, he is waiting for his Beetleworx and other robotic creations to launch a preemptive strike on both the Org and the Society. Padro Lodo has learned about, and is pushing at lot of resources into finding him, and his master, and thier Organization.
Ad blocker interference detected!
Wikia is a free-to-use site that makes money from advertising. We have a modified experience for viewers using ad blockers

Wikia is not accessible if you've made further modifications. Remove the custom ad blocker rule(s) and the page will load as expected.