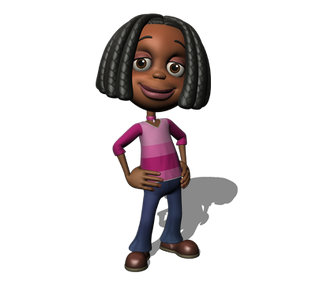 Cindy's best friend. She loves funk/hip-hop and electronic gadgets. Later on in the show, she received a brand-new hair makeover and a striped-pink shirt.
Libby is shown to do well in school, though isn't at the level of Jimmy or Cindy in terms of intellect.
Ultima role
Edit
Libby appeared in Chaod emerald arc along with Jimmy's friend, she also shown some ability to handle some tendecies between Society friends due to her Straight-to-the -point attitude.