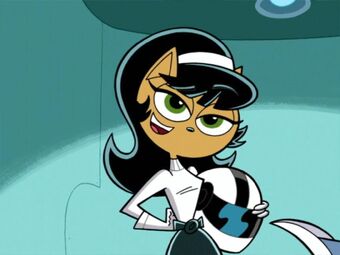 Kitty is known to have somewhat of a temper, but is shown to be nice and kind. She is also said to be trained in the arts of combat, language and firearm use. As revealed in Puppy Love, she knows many things that guys like to do to impress girls. Dudley often annoys Kitty, but she still considers him to be a worthwhile partner and a friend…and then he injures her in some comical manner. She gets very annoyed whenever her birthday is brought up.
Ultima role
Edit
Kitty is member of the Society special force and also a tutor at the Sentinel Academy which also trying to keep an eye on Dudley's unparalleled method to the cadets.
Ad blocker interference detected!
Wikia is a free-to-use site that makes money from advertising. We have a modified experience for viewers using ad blockers

Wikia is not accessible if you've made further modifications. Remove the custom ad blocker rule(s) and the page will load as expected.