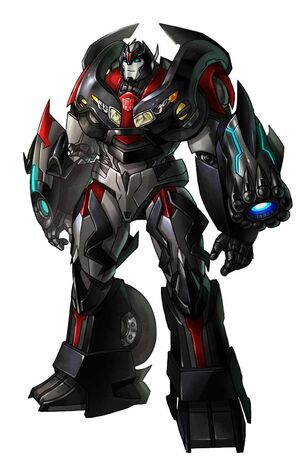 Ironhide
is a rough and ready, battle scarred soldier and long time friend and ally of
Optimus Prime
. But, contrary to his previous incarnations, he appears to be quite calm. He is always itching for a fight, loves hand to hand combat, and can be a bit sarcastic a times.
In Classified, Ironhide along with Optimus and Arcee were joining along with other specialize Society member in important assignment to find the rumored Dark King's artifact and destroy it before the org could use to destroy them all.
Ad blocker interference detected!
Wikia is a free-to-use site that makes money from advertising. We have a modified experience for viewers using ad blockers

Wikia is not accessible if you've made further modifications. Remove the custom ad blocker rule(s) and the page will load as expected.