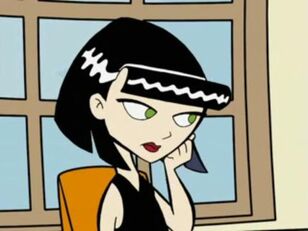 Fillmore's third partner in the X Middle School Safety Patrol. Her style represents her determined, understated personality: Her custom dress is a black dress and combat boots with a severe black haircut. Before her arrival at X Middle school, Third was sent to a reform school in Nepal for an incident involving a stinkbomb and a piñata. Ingrid, another former delinquent and a certified genius (She becomes the smartest kid in X middle school) due to her photographic memory, arrives at X Middle School and partners with Fillmore after he helped her clear her name in "Ingrid Third, Public Enemy #1".
Ad blocker interference detected!
Wikia is a free-to-use site that makes money from advertising. We have a modified experience for viewers using ad blockers

Wikia is not accessible if you've made further modifications. Remove the custom ad blocker rule(s) and the page will load as expected.