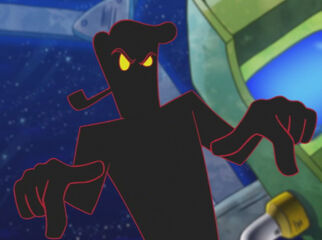 Father is a member of the Organization and an enemy of the Kids Next Door.
Ultima role
Edit
Father appeared in Ultima story, including became major villain that nick faced while protecting Kristy, he make an unprecendented enemy beside the KND, mainly Gwen of Total Drama Teen.
Ad blocker interference detected!
Wikia is a free-to-use site that makes money from advertising. We have a modified experience for viewers using ad blockers

Wikia is not accessible if you've made further modifications. Remove the custom ad blocker rule(s) and the page will load as expected.