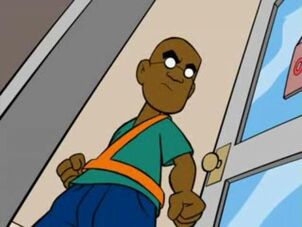 a seventh grader at X Middle School, where he is a member of the Safety Patrol. His middle name is revealed during a Christmas Special episode, but it is kept a secret throughout the series. Fillmore was a juvenile delinquent, his crimes included (according to his permanent record) "milk counterfeiting" and "back talkery". Fillmore's life changed when Safety Patrol member Wayne Liggit gave him a choice: spend the rest of middle school in detention or help him solve another case. Fillmore was recruited into the Safety Patrol as a result of his helping out.
Ad blocker interference detected!
Wikia is a free-to-use site that makes money from advertising. We have a modified experience for viewers using ad blockers

Wikia is not accessible if you've made further modifications. Remove the custom ad blocker rule(s) and the page will load as expected.