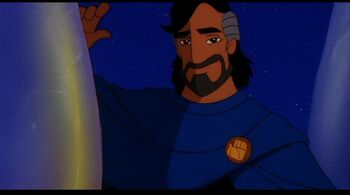 Cassim is the King of Thieves who leads his minions of Forty Thieves to rob anything valuable and some which link to hand of midas
but he reformed his way after been connected again with his son, Aladdin.
Ultima role
Edit
Cassim is searching for the ultimacrystal as he planning to weaponizing himself for his vendetta on the Orgs.
Ad blocker interference detected!
Wikia is a free-to-use site that makes money from advertising. We have a modified experience for viewers using ad blockers

Wikia is not accessible if you've made further modifications. Remove the custom ad blocker rule(s) and the page will load as expected.